A guide to BNB Smart Chain: how it works, what it offers and how to use it to your advantage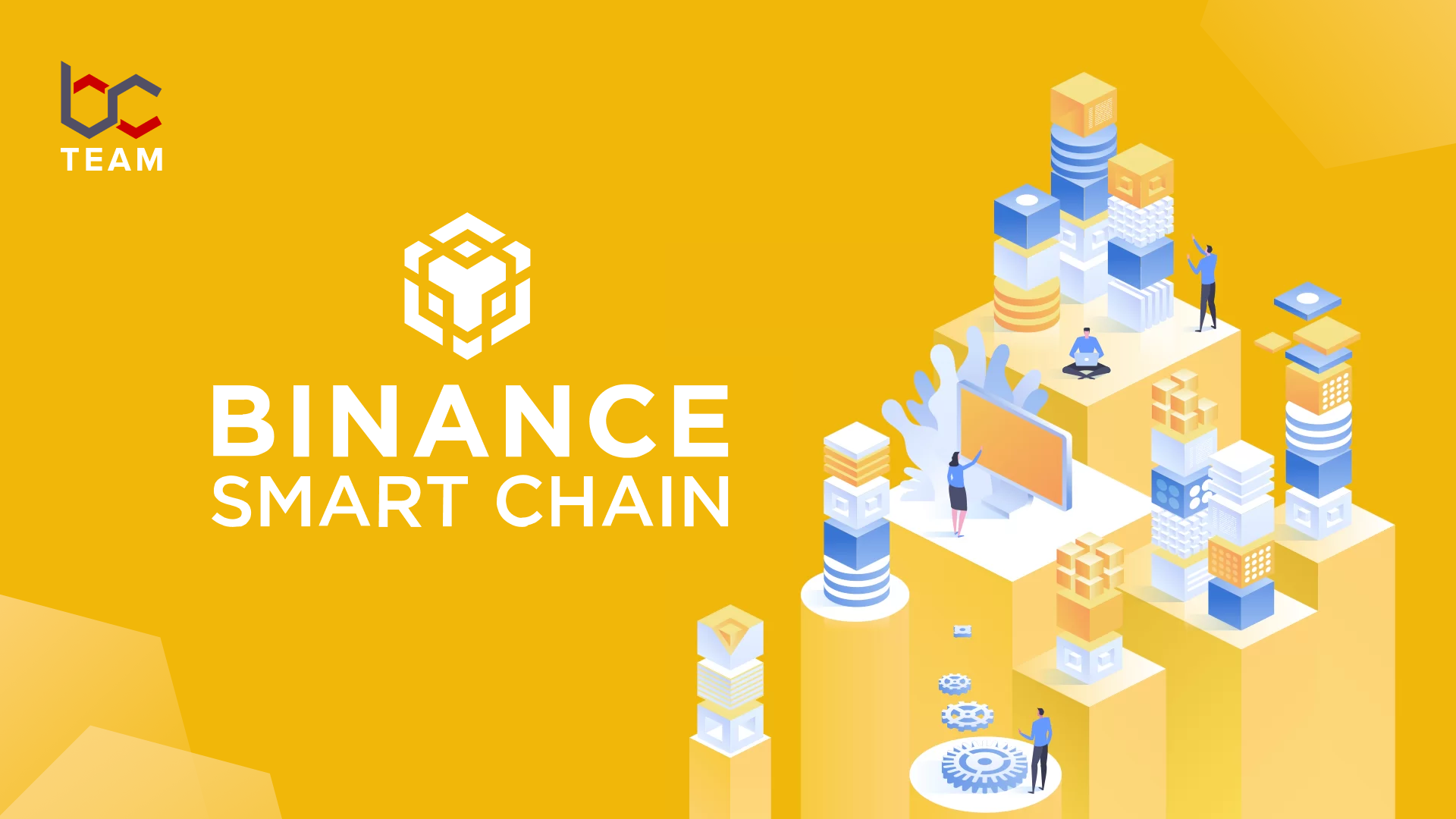 BNB Smart Chain (BSC), formerly known as Binance Smart Chain, is a public blockchain and platform for decentralised apps launched by Binance, the world's largest digital asset exchange, in September 2020. It supports the BEP-20 token standard and operates independently from BNB Beacon Chain (formerly known as Binance Chain), which is used primarily for exchanging digital assets based on the BEP-2 technical standard. Together, these two blockchains comprise the BNB Chain, which is based on the BNB coin. They are designed to maximise native cross-compatibility, though they are entirely separate and either one could operate if the other went offline. BNB, formerly known as Binance Coin, stands for Build and Build, highlighting the ecosystem's status as a hub for new on-chain applications based on smart contracts.
While the BNB Beacon Chain serves as a decentralised exchange with a focus on governance powered by proof of stake, BNB Smart Chain prioritises Ethereum Virtual Machine (EVM) compatibility for building DApps – meaning decentralised applications, a term that is often used interchangeably with smart contracts – and uses a validation algorithm based on proven authority. BNB Beacon Chain is relatively inflexible and DApps can congest the system. BNB Smart Chain, however, is designed to allow for decentralised development without sacrificing throughput.
The decision to add a second chain rather than upgrade the original Binance Chain was made in order to maximise efficiency and avoid a repeat of the kinds of issues that have been seen on other blockchains in recent years, most notable among them being the CryptoKitties congestion crisis. The crypto pet project, which allowed users to breed and trade digital kittens, went viral and clogged up the Ethereum network with a sixfold increase in transactions that threatened to bring down the entire blockchain. Though BNB Smart Chain is technically a fork of the Ethereum protocol's Go Ethereum implementation, the decision to change the consensus mechanism reduced block processing times and transaction fees significantly.
How blocks are validated on BNB Smart Chain
This BNB Smart Chain proof of staked authority (PoSA) algorithm is a combination of two other consensus mechanisms known as delegated proof of stake and proof of authority. It is based on the staking of identity, where blocks and transactions are verified by pre-approved participants who are deemed to be reputable and have confirmed their real-world identities. In the case of BSC, a group of 21 validators is selected by the token holders, or delegators, on a rotating basis after being approved by Binance. The validators ultimately receive a portion of the transaction fees as a reward for their staked BNB. This mechanism is much faster than the proof of work concept used by the likes of Bitcoin with the ability to carry out a high number of transactions per second, making it far more scalable while remaining community-driven and open source. The chain is able to achieve block generation times of around 3 seconds. This is significantly faster than Ethereum's 13 seconds, and far superior to Bitcoin's time frame of 10 minutes.
How to use BNB Smart Chain and make trades
A wallet is required in order to interact with applications running on BSC. One of the most popular options is MetaMask, an open-source Ethereum wallet that can be connected to BSC via a browser extension or mobile app, supporting intermediary-free trades and prioritising interaction with smart contracts. Also supported is Binance Chain Wallet – Binance's official cryptocurrency wallet for accessing BNB Smart Chain, BNB Beacon Chain and Ethereum. Binance Chain Wallet offers one of the easiest solutions for converting BEP-2 tokens on the BNB Beacon Chain into BEP-20 tokens on the BNB Smart Chain and vice versa. Trust Wallet, which is also owned and maintained by Binance, supports interactions with DApps on BSC, conversion between BEP-2 and BEP-20 tokens, and the staking of tokens for rewards. Other supported wallets include TokenPocket, which is also compatible with BTC, ETH, TRON and other blockchains, and the hardware Ledger wallet.
Blockchain explorer BscScan, which was developed by the team behind the highly popular Etherscan, offers a free analytics platform for BNB Smart Chain and allows interested parties to check the progress of transactions, view the latest blocks added to the chain, check the balances of wallets, look up and interact with smart contracts deployed on the chain, and research token supply figures for cryptocurrencies.
Using the BNB coin and wrapped BEP-20 tokens
The native token of the BNB Chain ecosystem, BNB, was launched as Binance Coin in July 2017. Initially created as an Ethereum token using the ERC-20 standard, the coin was converted to BEP-2 with the launch of the original Binance Chain. Rather than overhauling the coin for compatibility with the new BNB Smart Chain under the BEP-20 standard, the Binance team opted for a dual token ecosystem with easy conversion between the chains. Transactions on BNB Smart Chain are therefore able to use BNB as gas to deploy smart contracts, with the token also issued as a reward for validators. BNB is not an inflationary token, and the supply decreases over time with burns taking place according to a fee schedule on a quarterly basis. Burning is set to continue until the supply is reduced from its initial maximum of 200 million to 100 million. Fees for issuing new assets and minting NFTs are also charged in BNB across the chain, while trading fees on the Binance cryptocurrency exchange can also be paid in BNB.
Another feature of the BNB Smart Chain is wrapping, where tokenised versions of coins or utility tokens belonging to other blockchains are wrapped as BEP-20 tokens, allowing them to be used in the Binance DeFi environment. These wrapped tokens are highly popular and the Binance-Peg Ethereum Token, a wrapped version of Ethereum, is one of the most traded tokens on BSC. Other major tokens such as Bitcoin (BTC), Chainlink (LINK) and Cardano (ADA) are available in their wrapped form, in addition to Binance-Peg BSC-USD (BSC-USD), as USD-pegged stablecoin operated by Binance. Binance Bridge is a popular interoperability tool run by Binance which allows anyone to create a new token for the Binance DEX and BNB Chain ecosystem and peg it to the value of an original token issued on a separate blockchain.
Why use BNB Smart Chain?
The proof of staked authority (PoSA) consensus mechanism makes BNB Smart Chain a particularly accessible option for newer market players, as transaction fees are lower than more established platforms like Ethereum and TRON, which use proof of work and delegated proof of stake algorithms respectively. As of early June 2022, average gas prices on the BNB Smart Chain stood at 6.5 gwei, which is almost ten times lower than the average of 63 gwei on ETH. 1 gwei is equivalent to 0.000000001 ETH.
As mentioned above, transaction times are also four times faster on BSC than the Ethereum network. The compatibility with Ethereum virtual machine and the ability to wrap tokens from other chains increases overall token liquidity and value, as well as making the ecosystem attractive to the existing community of Ethereum developers.
Applications and innovations in the decentralised ecosystem and the metaverse
In practice, the creators of BSC are emphasising large-scale applications across a range of digital asset segments such as DeFi, GameFi, SocialFi and the metaverse, as well as NFTs and token swaps. Compatibility with the Ethereum Virtual Machine (EVM) means that the huge community of Ethereum developers can easily port their projects over to BSC, paving the way for accelerated adoption. The chain can also take advantage of the mature applications already launched on the Ethereum platform, which is currently the world's largest smart contract platform.
One of the most popular DApps running on the BNB Smart Chain is automated market maker (AMM) PancakeSwap. It offers decentralised, trustless trading between BEP-20 tokens and allows participants to generate passive income by adding funds to liquidity pools on the exchange. It has 4 million monthly users and regularly sees over half a billion dollars in daily trading volumes.
Other popular projects include SecondLive, a 3D sandbox and metaverse world allowing users to socialise, shop, work and more while represented by virtual avatars, and X World Games, a decentralised gaming ecosystem seeking to bring traditional gamers into the blockchain world and which already boasts 2 million registered gamers.
What does the future hold for BNB Smart Chain?
BSC has enjoyed a great deal of success in its early years, seeing a rapid rise in daily transactions from 10,000 in September 2020, the month of its launch, to over 13,000,000 in May 2021. This was far higher than that of Ethereum, which processed around 1.7 million transactions per day in the same month.
The continuous evolution of the BNB Chain and particularly the BNB Smart Chain make it difficult to predict future evolution and adoption. Dual-chain interoperability is a major competitive advantage, as it allows developers, investors and other ecosystem participants to enjoy rapid transactions on one side and flexible, modular programming on the other side. Extensions that can be expected in the coming months and years include further compatibility with Ethereum and other blockchains, improved wallet management, a streamlined user experience, and increased market data coverage from Binance DEX.